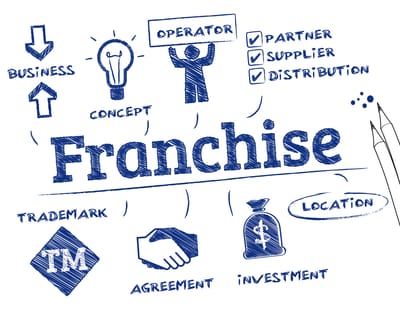 Consul-Tech Franchise System
Since it was established in 2018, Consul-Tech has been involved in working together with many governmental and private institutions to provide high-quality various training solutions to over +1k registered trainees.
Our main aim is to associate with such institutions was concerned about paying attention to empowering human resources. Therefore, we have spent a massive emphasis on the newcomers and migrants who live in the Netherlands in terms of economic empowerment and building a much effective integration system.


We have a professional team where we are upholding the trainers from different sectors and nationalities. This is probably giving us the chance to acquire some golden opportunities by offering different training programs in different languages such as English, Dutch, Arabic and Tigrinya. Also, it makes us turn out to be one of the most top-rated and leading training agency centres in support of migrants and newcomers in the Netherlands.
---
Why Is Franchise & Industry Training Being Important?
With time, the concept of business franchising is gaining so much importance because of the highly improved business needs and expansion of business growth. This will be letting any business owner take complete enjoying from the low operating costs. Also, the franchise will allow the businesses owners to pay full attention in terms of running the business besides spending less effort and time for developing what the customers actually want. The primary reason due to which most of the companies and people are choosing franchise instead of opening their own business is to lower down the work risk and also increase the success chances.
The development and training of human resources are associated with business and finance. As the world of business and marketing is developing so rapidly, so many companies are considering taking an abreast on human resource development and training. This normally means that almost all the companies in your region are having potential customers along with the individuals who are in a want to develop new skills and abilities to deal with sudden appeared changes in the business world. The training industry of human resources is greatly evolving and excessively growing with every single year.
---
Why Consul-Tech?
For acquiring superior and best training solutions, choosing our platform is the ultimate option for you. We have been extremely proactive when it comes to providing premium services for business training. We will be helping our customers when it comes to monitoring and figuring out the latest needs and upcoming new needs.
Over the last two years, we have been associated with the market and have been trying hard to develop on a significant level. We are still paying attention to bring some more improvement in our training system.
The Entire Success Is Dependent On Five Basic Strategies:
Maintenance of a robust sales working.
Strong marketing strategy to run successfully in the market.
Hence meeting the needs and current requirements of the customers.
Providing creative and innovative solutions for training.
Offering excellent training and giving superior support to the franchise regularly.
---
The Main Advantages Of Franchise:
Right through the networking system of our sites, we will be helping you to promote as well as advertise your activities in a better way. We will even improve your training advertisements designs. We have only two sites, and both of them are specializing in the development and training sectors.
We help you by offering an advanced support system in a complete follow-up mannerism. A franchise can take into account different benefits, which are in the form of support as well as assistance.
We offer you an innovative set of training solutions as well as products that will be meeting up the needs of the franchise altogether.
The franchise will be investing in all those services that will be served for the trainees. This is the point where all the trainees in the Franchise system are acquiring superior services.

Full information of the Franchise trainees will be registered at Consul-Tech website
Full documentation of the courses attended by the trainees
Each trainee has a personal page showing him/ her the courses carried out and recorded by date and certificate number, etc.
Trainers have full functionality on our online websites
In addition to many other features ...
Finally, every single Franchise system will make you offer two different types of training services in which we have initial and continuous. For a successful opening, you can move forward in the two weeks' time of intensive based training course. This course is meant for the managers as well as owners. But this will merely be taking place in just the beginning time. There will be an on-going process of support and training. We will be providing the franchise with maximum documents as well as files and will be helping the manuals to explain out how they can operate and add management in their center.
---
Basic Specifications And Needs Of Franchise
We are acting upon as a complete network system for you when it comes to the best development and training centres inside the region.
---
Our Franchise Includes:
All those companies who have been looking forward to starting or set-up with their training center or even those who are already in the market.
Practical Requirements Of The Franchise Owner:
Experience in terms of marketing and sales growth
Strong management skills for business establishment
Excellent operating skills in the timeline of management
Extensive local communication and knowledge network
---
Investment And Cost
The needed capital will be based on so many factors where it will include the size as well as the location of any Franchise! This will also include a development plan all along with the local economy of any Franchise. Hence the capital that is needed for the Unit franchising is entirely different from that of a Master based Franchisee within the country or any region.
---
Do you have more specific questions over our Franchise System? Then contact us now!