---
Today we had a great evening with 'AIESEC' members.
Our activities have given the audience the feeling of losing the most important things around every person like; Family, objects, roles and dreams.
After that, we have ended with Aghyad story as a refugee. By mentioning his previous and current life, and what kind of struggles he had faced during integrating into the Dutch society.
Consul-Tech & 'Samen Team' hopes that our activities are giving more initiative to the people to build a good relation with refugees. Because without the feeling of belonging, they can't integrate and continue in the society.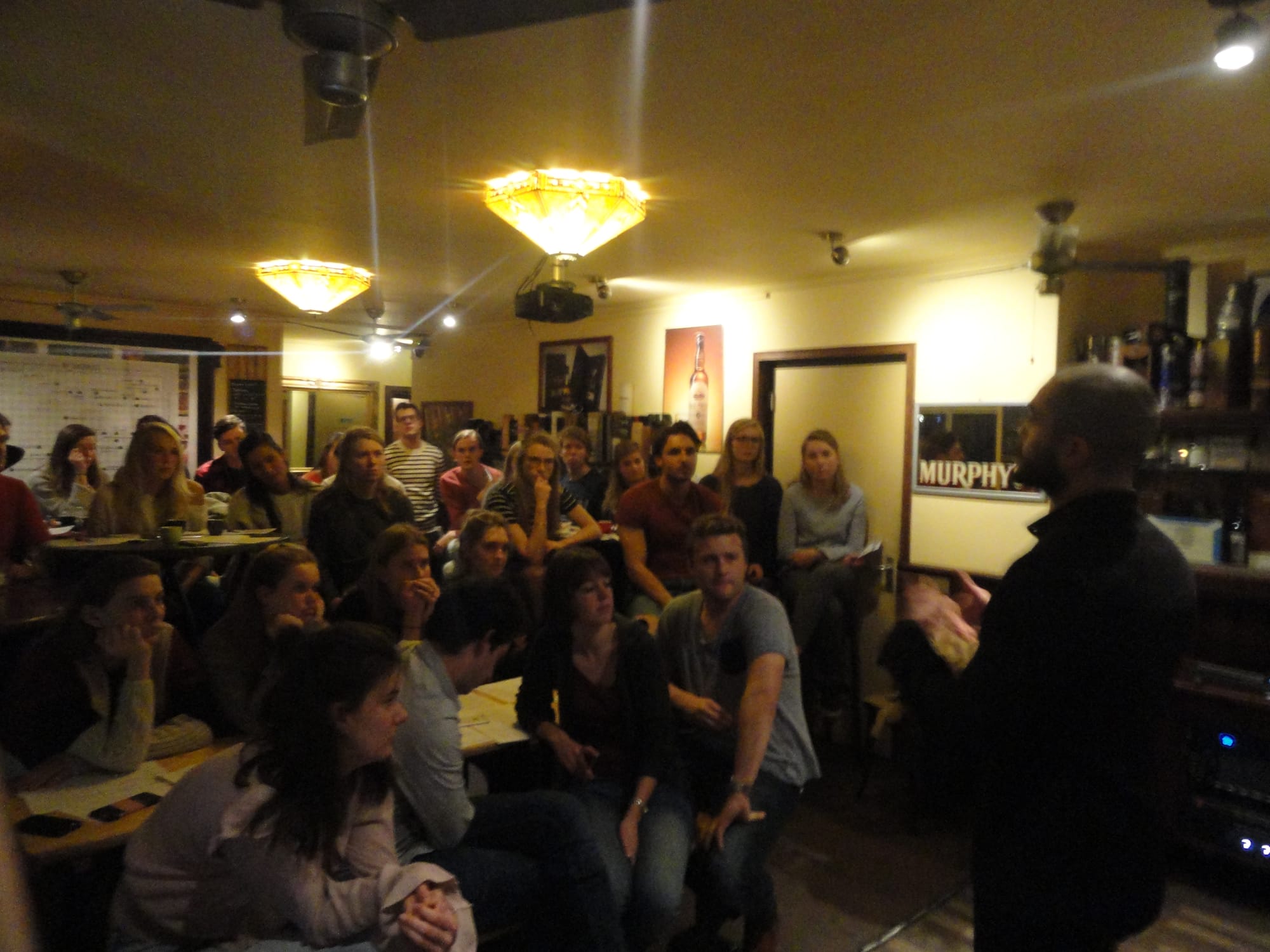 To see more photos, click here.
---