We had the pleasure and the honour in partnering with the MaZ project launched by the Link 050/ MJD, funded and supported by the European Union which aims at helping the New-Comers in Europe to integrate in their societies.
The MaZ Ambassadors Project celebrated on the 11th of Jun at Pand 59, Oude Ebbingestraat 59, Groningen, to award the new MaZ Ambassadors who are inspiring role model New-Comers who are the voice representing all New-Comers in the city of Groningen.
The event was graced by the Vice Mayor Glimina Chakor who welcomed the Ambassadors, as well as having several organisations who were a part of the event and the initiative like;
The appointed ambassadors are;
Anas A. Zen Aldin
Rik Scheper
Batul Khatib
Mohammad Ramyd
Azer Cirttan
Yahia Khalil
And more!
The event was a true celebration of all parties and we had music, food and fun together as always on the way to a more cohesive society that embraces diversity and empowers talent.
All the thanks to everyone who was a part of this great initiative!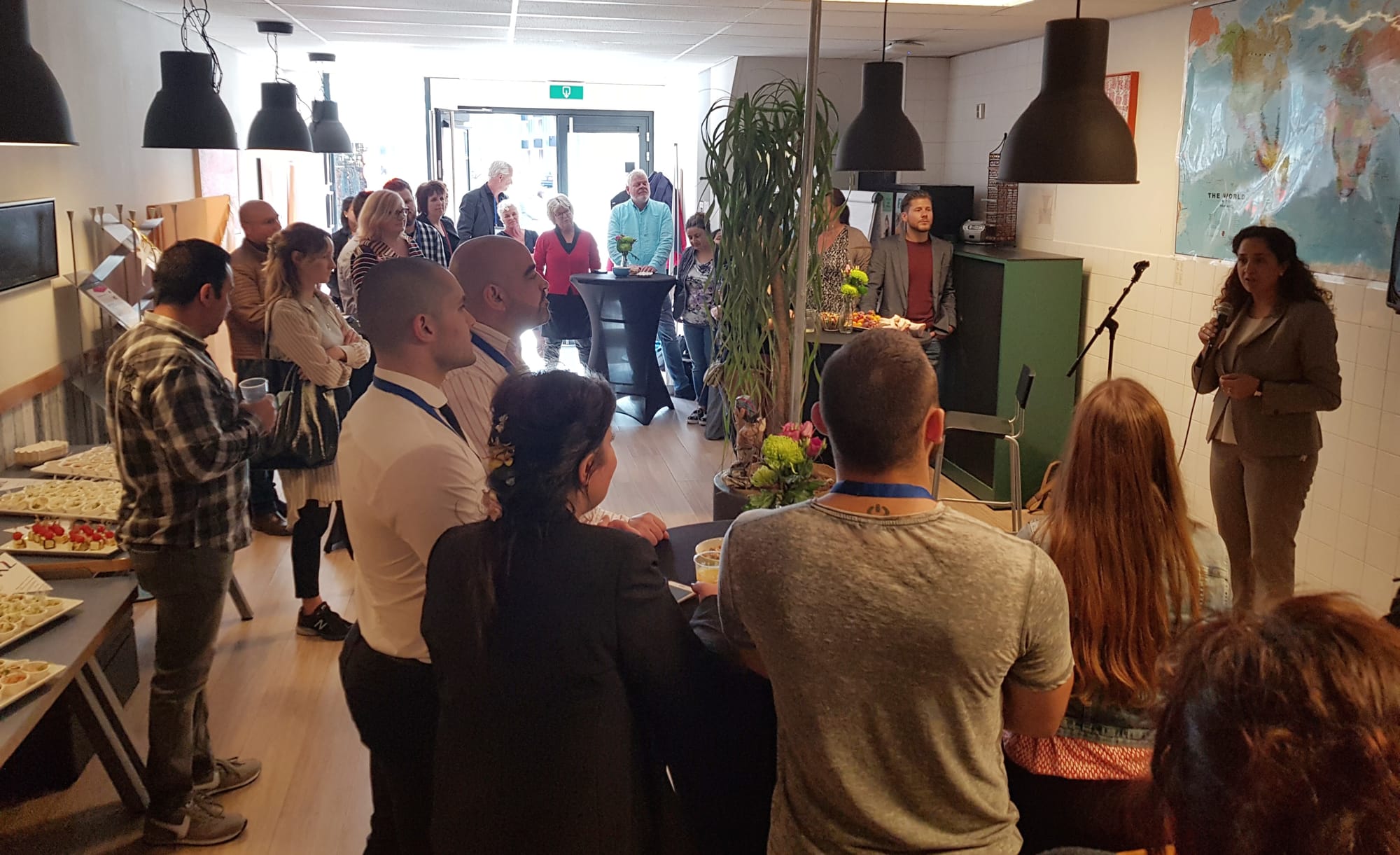 Glimina Chakor opening the day
For more information about the project MaZ, click here.